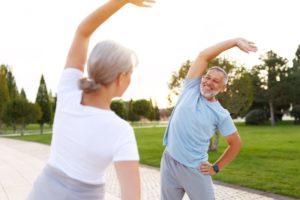 When you think about straight teeth, you probably think about how they benefit someone's appearance. Maybe you've heard that your smile is the first thing people notice.
The truth is straight teeth have benefits that go beyond skin-deep. They can actually improve your health.
Keep reading to learn how valuable properly aligned teeth really are.
Improved Digestion
Whether genetics or orthodontic treatment get you to a straight smile, the end result for eating is that it's easier to chew your food. In turn, your body can more efficiently digest it to absorb more nutrients and avoid the gastrointestinal issues that can result from poorly chewed food.
Less Wear and Tear on Your Teeth, Gums, and Jaw
A misaligned bite due to crooked and crowded teeth can gradually cause problems like temporomandibular joint (TMJ) dysfunction, which limits the movement of your jaws and causes pain. Crooked teeth are a leading cause of teeth grinding, especially at night. Not only could these issues necessitate that you see an emergency dentist, but they can also create discomfort for you on a daily basis. In this respect, straightening your teeth provides pain relief.
Brush and Floss More Effectively
When teeth are misaligned, there are more nooks and crannies for plaque and oral bacteria to potentially survive your oral health regimen. That would increase your risk of developing cavities. With straightened teeth, these "hiding places" are eliminated to make brushing and flossing more effective.
Enhanced Speaking Abilities
When someone has speech issues like a lisp or difficulty pronouncing certain sounds, something as simple as orthodontic treatment could be the answer. Your teeth work with your tongue to produce various sounds. Due to the position of certain teeth, you might not be able to make a given sound the way other people do. When your teeth are aligned, you'll notice the change in your speech.
On the surface, straight teeth may just seem like part of a pretty face, but they are more valuable than that. Now that you know just how much they matter, you can begin your journey to a high-functioning smile with braces in Murphy!
About the Author
Dr. Khushboo Gandhi is proud to serve the Murphy community. She chose to become a dentist after learning how the field combines art and science, and nowadays she can't imagine doing anything else. Dr. Gandhi earned her dental degree in India and later she enrolled in an advanced education program for international dentists at the Oklahoma College of Dentistry. The learning never ends, as she takes continuing education classes at the Baylor College of Dentistry. When it comes to a straighter smile, she offers traditional braces, Invisalign, and accelerated orthodontics. To schedule your consultation, visit her website or call (972) 449-5120.