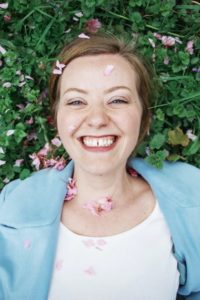 Let's be honest, few people are born with naturally straight smiles; however, you are one of the lucky few who have minimal alignment issues. Whether it's a slightly tilted tooth or a gap between your front teeth, you know braces can correct the imperfection, but who wants to spend up to 2 years going to the orthodontist? What if you could get the results you want in about 2 weeks? You might be a candidate for instant orthodontics.
What is Instant Orthodontics?
Instant orthodontics isn't what you're likely picturing. In fact, it doesn't even involve brackets or wires. Instead, veneers in Murphy create the illusion that your smile is straight by covering alignment concerns. Typically, you'd spend about 18 to 24 months wearing braces to correct the same issues. Although clear aligners have shortened the treatment time to about 12 months, veneers are still the quickest solution.
A veneer is a thin shell bonded to the front surface of a tooth to instantly improve its color, size, and shape. While they are often used to treat discoloration and chips, they can also close gaps between teeth and make your smile look straighter. Instead of committing the next several months to a lengthy orthodontic treatment, you could have a picture-perfect smile in as few as 2 appointments.
What are the Benefits of Instant Orthodontics?
Instant orthodontics is appealing for several reasons. Veneers are versatile, so they can quickly correct a multitude of issues. Overall, you'll enjoy many benefits, including:
No need for brackets, wires, or clear aligners.
No food restrictions to indulge in your favorite meals.
Fix multiple problems simultaneously.
Minimally invasive procedure.
Natural-looking, drastic results.
Durable to last for a decade or longer with the right aftercare.
What Can I Expect?
Your journey to a beautiful smile will be relatively short. First, you'll need a consultation with your cosmetic dentist to ensure you're a candidate for the procedure. They'll create a personalized strategy to revamp your smile.
During the first phase of the treatment, your dentist will clean your teeth and remove a small amount of enamel to ensure the veneers sit flush. They will take an impression of your mouth before bonding temporary veneers to your teeth. They are needed to protect your teeth until your final veneers are ready, which will take about 2 weeks. The dental lab will use the impression to make them match your exact specifications. Once they have been sent back to the office, you'll return to your dentist to have the temporary veneers replaced by your permanent restorations. You'll walk out of the office with a beautiful, confident smile.
Veneers offer a lot of bang for their buck because you'll gain so much more than just a straight smile.
About Dr. Khushboo Gandhi
Dr. Gandhi earned her dental degree at the Oklahoma College of Dentistry and continued her training at Baylor College of Dentistry. She is also an active member of Spear Education. Dr. Gandhi has the qualifications and reputation you can trust for advanced dental care. Contact our office today to schedule your consultation for instant orthodontics.